EASY FOR ASSEMBLY AND MODIFY

STANDARD PART AND COMPONENTS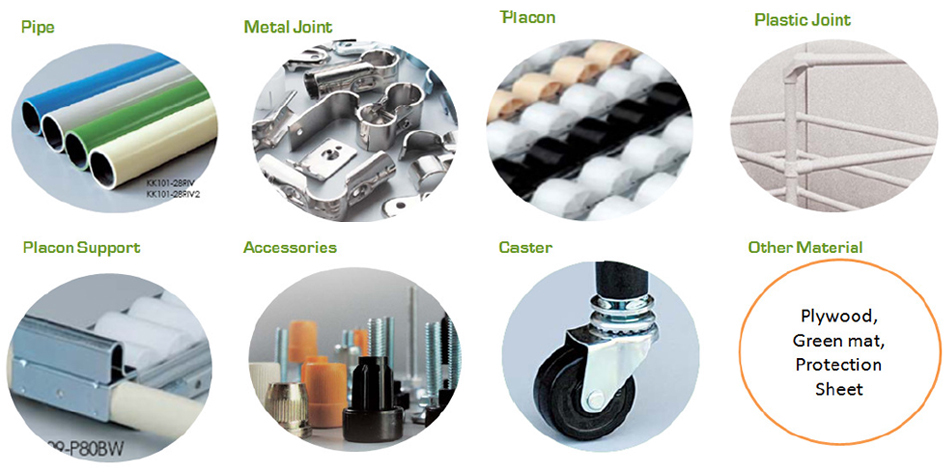 PIPE AND JOINT APPLICATION
With the objective of Lean Manufacturing, Continuous Improvementand Kaizen concept, we can use Pipe and Joint System to design, create, and increase our material handling and storage efficiency.
Each application and design are unique and customized according to difference application requirements and production line.
Flow Rack
Flow rack can be customized and personalized to suit your production Line, to supply the material to operator in a most cost & effective solution

Warehousing / Inventory System
With the fast‐moving invenory control, Pipe and Joint Storage System able to provide flexible storage FIFO solution to fit any sized box, container.

Working Station
By designing custom work stations to bring components and tools within immediate reach of operators, modular design able us to change to suit for fast‐changing production line.

Trolley / Cart
Ease to move WIP product o next assemblty point. Able to carry any size or shape of product designing with your load & special handling requirement

Other Application
With the creativity, and the combination of our pipe and connectors , the application is limitless possibility.

3D Drawing Reference